---
"In service to one, in service to all"
Faith, Family, Community, and Life
---
Leave No Neighbor Behind
First Responders Program
Council Members of the St Joseph of the Three Rivers Council, (Council # 11550), responded to and answered the challenge and call of Supreme Council's"Leave No Neighbor Behind" program. Our Council planned and conducted its "First Responders Program" to acknowledge and thank 225 police officers and fire fighters of the Miami and Green Townships in Southwestern Ohio. This program was conducted in July of 2020.
Council members personally donated $1,500.00, which was matched by an anonymous member of our council, increasing the total amount contributed to $3,000.00. These funds were used for the purchase of beverages, (soft drinks, water and Powerade drinks), candies and snacks, (chips, crackers, popcorn, cookies and power bars). We also obtained gift certificates from Frisch's restaurant for Big Boy sandwiches.
These food items, drinks and certificates were delivered and presented by Council members at Township Trustee Council meetings in Miami and Green Township, and Village Council meetings in Cleves and Addyston at their regularly scheduled meetings. During those meeting our Grand Knight expressed our member's appreciation and thanks to the police officers and fire fighters for their dedication, service, efforts and work during these difficult times. It is the hope of our Council members that every time one of these police officers or fire fighters picks up and consumes a beverage or snack that he or she is reminded of our appreciation for such valuable service.
Our council has received a warm and favorable reception for its First Responders Program. Articles have been published in the Cincinnati Enquirer and Cincinnati West newspapers serving the Greater Cincinnati area. The trustee members and other local government officials have expressed their appreciation and thanks for our gifts with favorable Facebook reviews and standing rounds of appreciation after our presentation.
The response of our Council members to this activity is yet another example and illustration of the spirit and vitality of the St. Joseph of the Three Rivers Council.
---
Community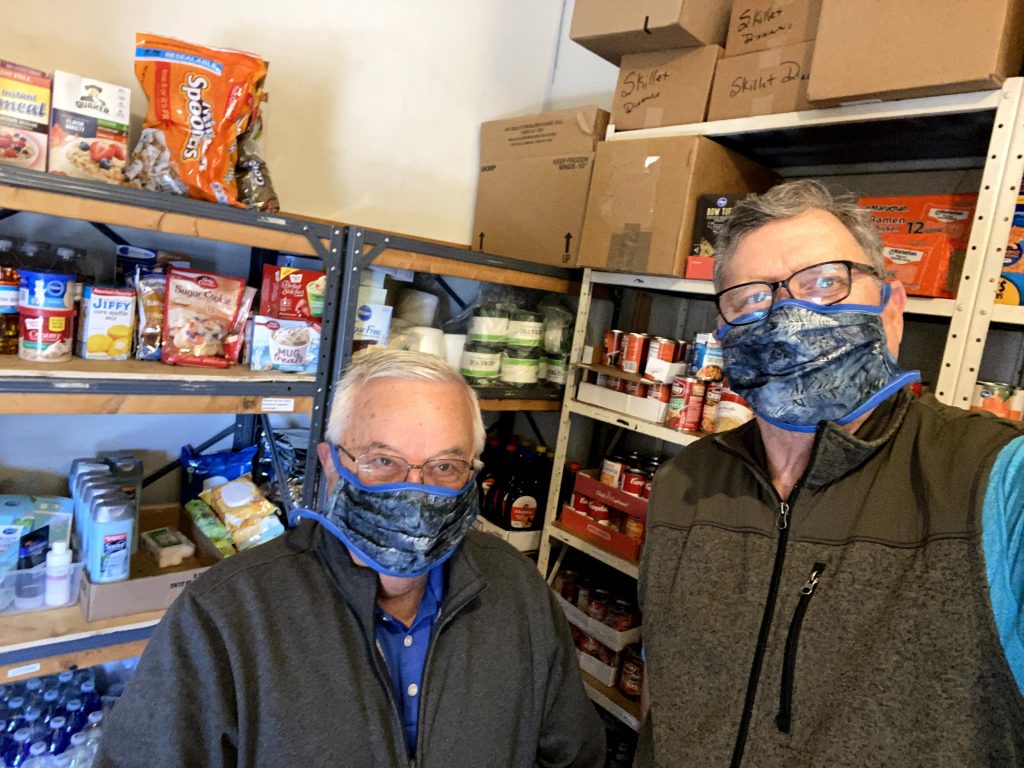 St. Joseph of the Three Rivers K of C donated $500 at the start of the pandemic to Three Rivers Area Ministry (TRAM) to help stock shelves at the Addyston Food Pantry. Lady Kathy Fischesser made and donated masks for the TRAM workers.
---
General Gallery